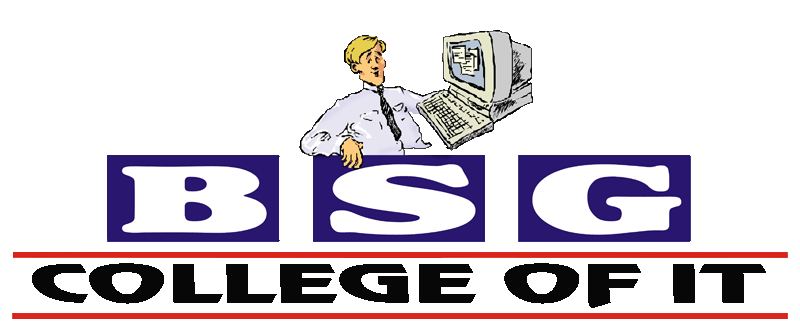 •Accrediated by NIELIT(Govt. of India) •ISO 9001:2008 Certified • Registered ITGK of RKCL, Jaipur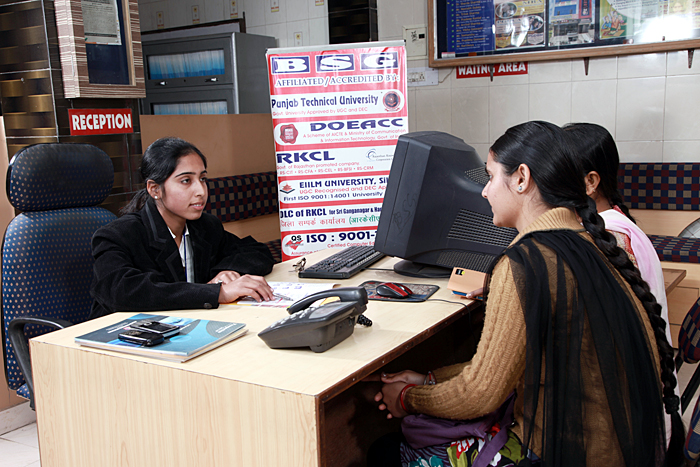 Our easy and familiar hospitality will make you feel comfertable always during interaction.
---
We are here to provide you always an easy and transparent admission process in a variety of courses available at BSG. During the counselling students are informed that a candidate can demo class of four days of any of chosen course where he/she would get a chance to get familiar with the teaching environment and faculty. A particular date is given from which the classes of selected courses would be supposed to commence, after demo classes candidate can fill the form anlong with copies of necessary documens required for the admission. The fee for a particular course is to be paid as per the installment or in a lumpsum amount.
Admission Guidelines
Admission in Govt. courses like RS-CIT, O-Level, CCC, PMKVY are open as per the schedule given by respective org/dept.
Admission in professional courses in BSG are open in accordance to the available batch running currently or about yo commence shortly. New batches are scheduled to start every month for basic, accounts, web design, autocad, DTP, for which you can register your name at the office for which you will be informed later as soon as the batch for you preferred course starts.
Once your name is registered in any of the available course scheme under Rajasthan State Govt. Course or any other Central Gov. Course, your registration will not be cancelled. Neither your paid fee will be refunded nor your selected course will be converted into another course later after registration of a particular candidate.
The course which has been undertaken by any individual candidate is limited to persue by him/her only till the end of the completion of course. No other person will be liable to attend the classes or takeover the course on behalf of him/her.
All the candidates are liable to follow the terms and conditions specified in Govt. courses regarding course procedure, required attendance, examination pattern etc, submition of necessary documents etc.
As per the rules of State/ Central Govt. course scheme there may be some minimum charges to fill the admission form that candidate have to pay beside admission fees/course fee.
All the candidates are liable to submit all the necessary documents required for a particular course before the last date of admission in any case. If the documents are required to be attested, then the candidate has to bring the attested copy of documents.
Students are strictly advised to fill their name , father's name, date of birth according to the 10th marksheet in admission form. Later if any informaton appears incorrect in the cartificate, BSG will not be responsible for the mistake. To correct the mistake student will have to pay the required fee for photo/ name / date of birth or any other correction.